Postdoc Alums
Julia Cross is a historian of medieval Japan, specializing in religion, death, and the body. Drawing on Buddhist manuscripts and art, her research examines how people in medieval Japan attributed religious and social significance to the body, specifically the sacred dead.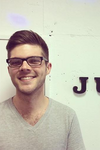 Alex Finn Macartney is a historian of transnationalism, Modern Japan, and Modern Germany.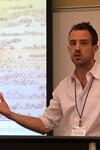 Michael Thornton is a historian of early-modern and modern Japan, with a particular interest in urban history.